Airplane Design 9 T-shirt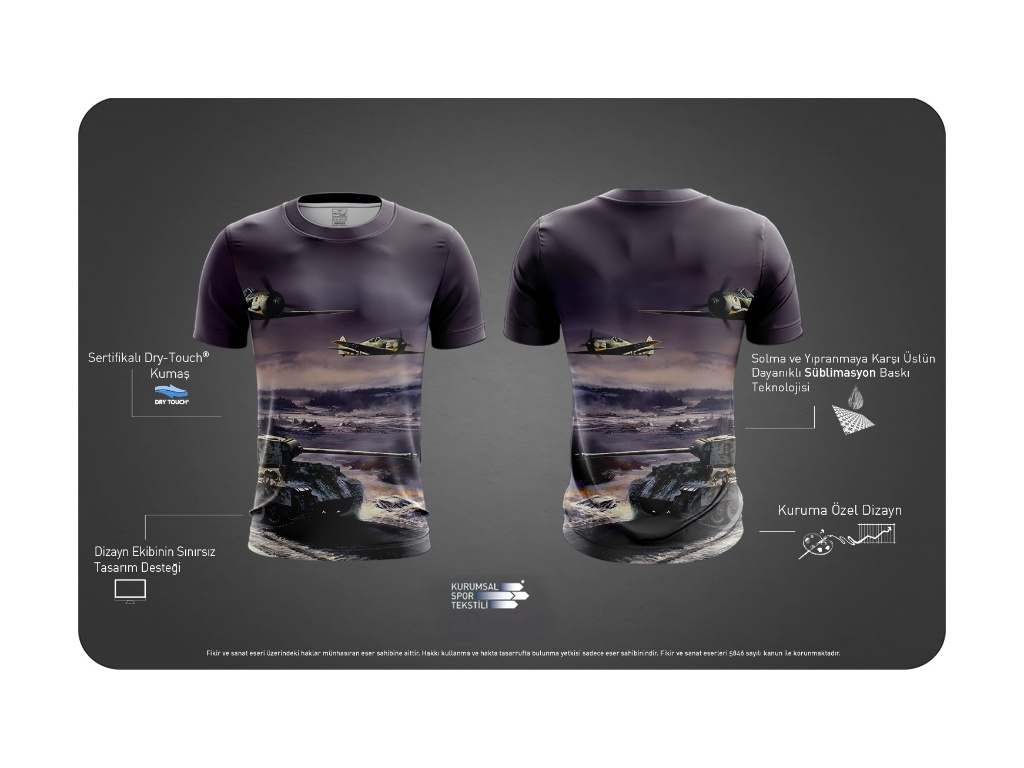 Airplane Design 9 T-shirt
Our T-shirts, which are specially designed by our company and manufactured using high quality Digital printing method, are unique with their original designs. Produced using Dry-Touch fabric technology, our products can be used for many years without the risk of fading due to sun and washing.

DRY TOUCH® TECHNOLOGY

DRY TOUCH® is the certified performance brand of Korteks. Although DRY TOUCH® takes its fabric feature from its yarn, it should be known as a fabric brand, not a yarn brand.
DRY TOUCH® is a high-tech functional channel section filament produced using special techniques in Korteks Yarn factory. This advanced technology and functionality come together; DRY TOUCH® fabric with superior performance and natural appearance, soft touch and more covering.

Advanced Humidity Management:

DRY TOUCH®, which facilitates the transfer of moisture and air with its ducted fibers, enables the air to be discharged from outside to inside and moisture to be easily discharged from inside to outside. In the tests, it was observed that DRY TOUCH® fabrics absorb moisture faster than cotton, and DRY TOUCH® fabrics absorb more water than cotton in vertical dip measurements.